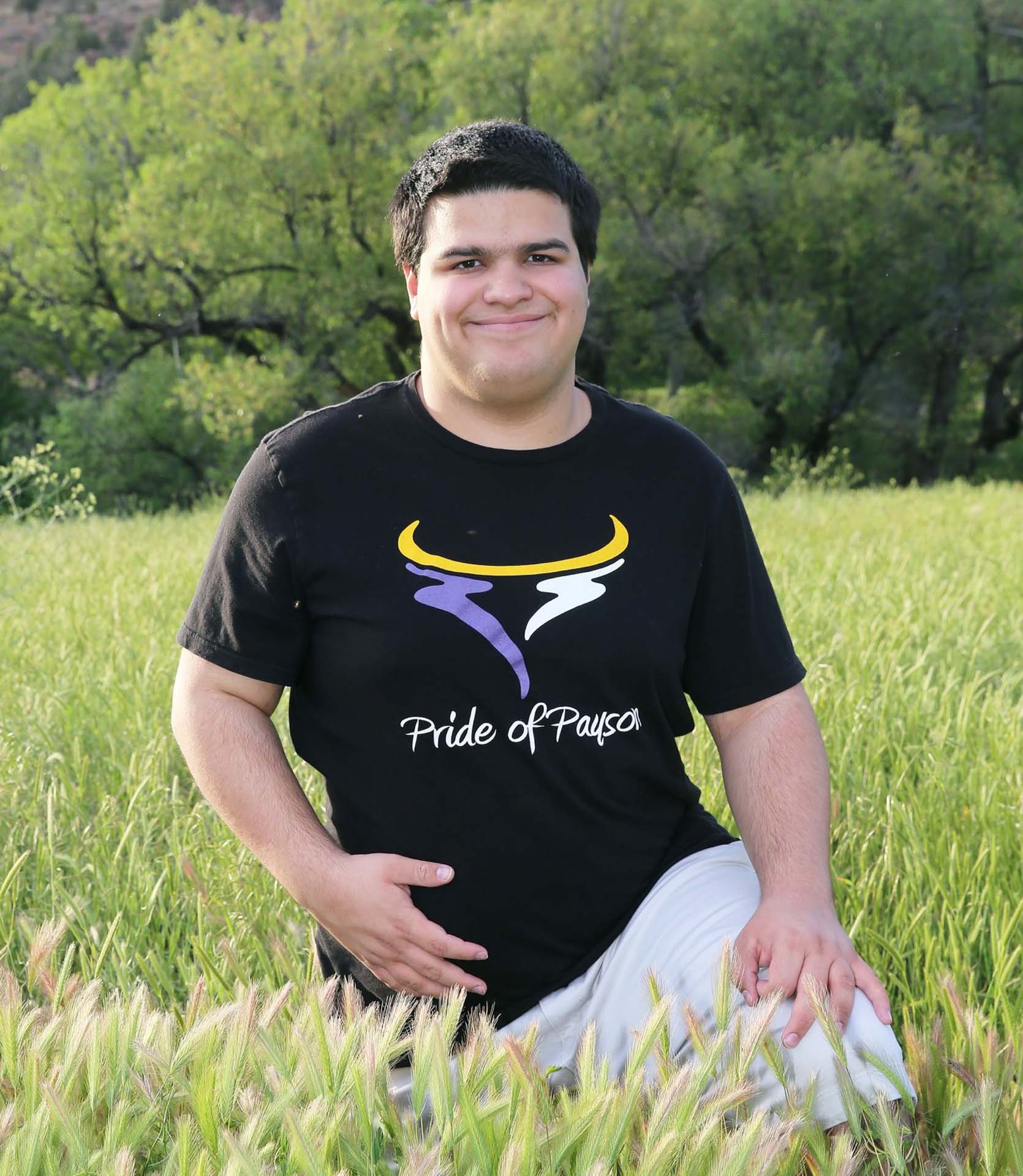 Did you know there are immediate and long term benefits for students who participate in Aspire Arizona's Dual-Credit program? These include earned college credit during high school, dollars saved in future college tuition and housing, faster graduation from university, and a head start on a career.
The Aspire Arizona Foundation pays tuition for up to three Dual-Credit courses per semester which count as high school AND college credit. A student can potentially graduate from high school with enough credits to enter college as a junior! At ASU, tuition costs $11,000 per year and living expenses and books often boost the cost to $30,000 per year. That means families could potentially save $60,000 by taking advantage of the Dual Credit program. The Aspire Arizona Foundation is in the midst of a fundraising drive for scholarship support. The MHA Foundation has agreed to match every dollar donated by people in the community.
Students like 2019 Payson High School graduates Kajal Daya and Sammy Doria, and 2018 graduate Randall Adcock have benefited from the Dual Credit program and the Payson Community's generous support, here are their updates:
Kajal Daya was 2019 valedictorian of Payson High School, graduating with a 4.2 grade point average. She earned 47 Dual Credits while attending Payson High School—a record completion number! Kajal is currently attending ASU majoring in chemical engineering.
She plans to become a certified pharmacist. "Education has always been important to our family. It is a way to improve and to help others. Our Mom and Dad have always taught us to do our best, never give up make education your number one priority and you will become successful. My younger brother, Arjun, is now a junior at Payson High School and he is also participating in the Dual Credit program. The Dual Credit Program has also helped my sister, Priyanka, get a head start in her college career. It is allowing her to graduate with 3 majors (Finance, Accounting, and Computer Information Systems) within 4 years. The Dual Credit classes helped me a lot with my educational plans, to get a head start in college credits, to get ready to get more prepared before starting at the university. Dual Credit classes are a great resource to help students to be successful in college by starting their path while in high school, taking college credits.
Dual Credit parent, Ana Wilson, Sammy Doria's Mom, shared that "Sammy (a freshmen at University of Arizona, majoring in Computer Science) just aced a math test with 100 percent, which is 70 percent of his semester grade!" Ana stated that she believes that he and other Dual Credit students are better prepared to succeed at a university because of their participation in the Dual Credit program.
Randall Adcock, who received his Gila Community College degree in May 2018, even before he collected his Payson High School diploma, participated in the Dual Credit program. "I am currently enrolled at ASU in Barrett's honors college, pursuing a degree in chemical engineering, in the field of energy. Participating in the Dual-Credit program made it possible to take college classes during high school, and prepared me for the difficulty of taking college level classes. If I had not taken the dual credits, I may have been intimidated, but instead, I knew what to expect, that the classes were not that much more difficult than high school level classes. My brother came through two years before me and he did not participate in the Dual Credit program, so he did not have the experience of going to college, so he was not ready for the big schools and he did not have any credits, so he started at the community college after graduating from high school. It has been a lot more expensive for him. The Dual Credit program gives advanced kids somewhere else to go, challenging those higher level kids."
"Aspire's goal is to make a college education accessible, affordable and attainable for all Payson students, Aspire needs your help. Please join us in making a lasting impact in the life of a local student today… every dollar matters," said Sanja S. Long, Aspire Arizona board secretary, estimating that it will take about $45,000 per semester to support these local Payson students. "Since the foundation started in 2016, it has helped 349 students taking almost 3,500 college-level credits and has paid $161,000 in Dual Credit tuition since inception," shared Long.
"Please help to change their trajectory." said Long. On January 31, we will hold the annual Aspire Scholars breakfast at the Rim Club, to honor Dual Credit students that have earned As in their college level courses. During this event, we also thank the people who have generously donated toward these classes.
Please feel free to contact us if you have any questions!
431 S. Beeline Hwy, Ste. #1
Payson, AZ 85541